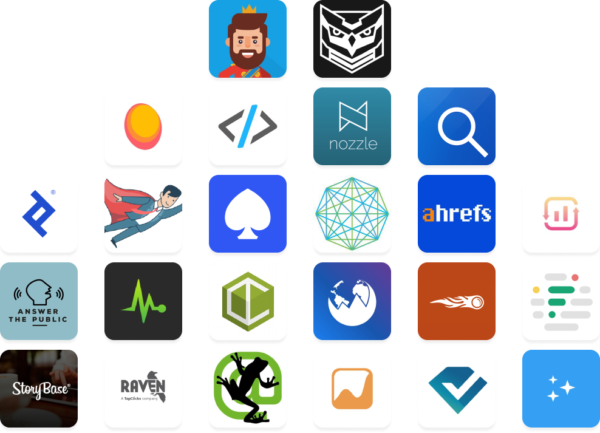 Find the
best SEO tool

for the job.

New and established search marketing experts use SEO Toolbelt to find the latest and greatest SEO tools.
Our favorites
Discover the best tools, easily.
A curated list of some of the most popular tools in our collection.
Popular

Free

Extensions

Content

Keyword research

Rank trackers


Reporting

Auditing
Tool collections
The largest SEO tool collection on the internet.
Whether you're performing keyword research for the first time or just looking for tips to make it more efficient, look no further, we've got you covered.
Auditing

Reporting

Plugins

Browser extensions

Content
Popular toolbelts
Popular tools used by pro's.
Unlock the full potential of your SEO strategy by using the tools used by industry experts.
View all toolbelts
Popular toolbelts
Promote your toolbelt, for free.
Unleash your professional potential with our customizable, feature-rich profile pages. Whether you're a freelancer, in-house professional, or agency representative, our platform makes it easy to showcase your skills, work availability, toolbelt, and social profiles to potential clients and collaborators – all for free!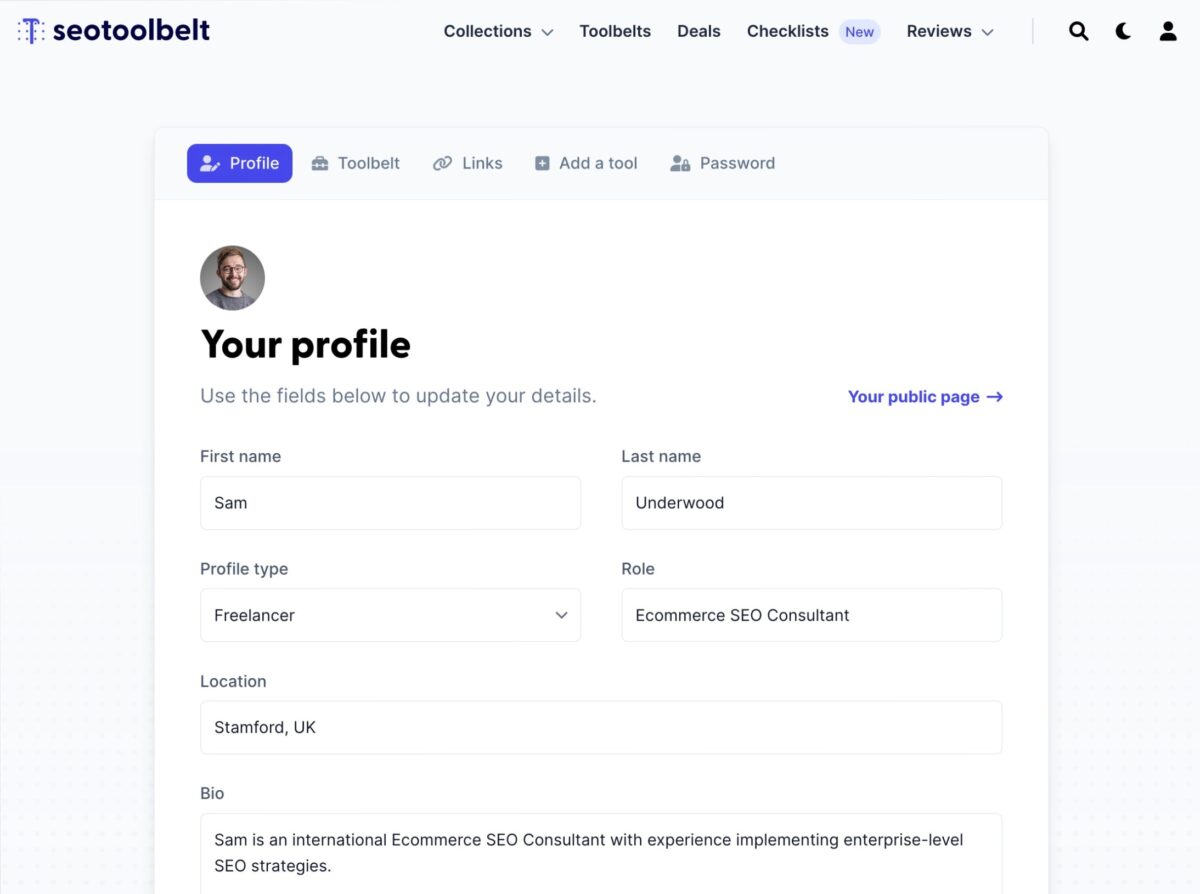 Our reviews
Looking for expert reviews? You've found them.
Do you want more in-depth information on a tool? Our reviews are written by industry experts who use them every day.
About us
Want to know more about us?
SEO Toolbelt simplifies the decision-making process for navigating the expanding SEO tool landscape. It provides a comprehensive collection of top-performing tools, all in one place, to stay ahead of the curve in the growing SEO industry.
No outside influence

Filterable lists

SEO experts

Continuously updated

Transparent disclosure

200+ SEO tools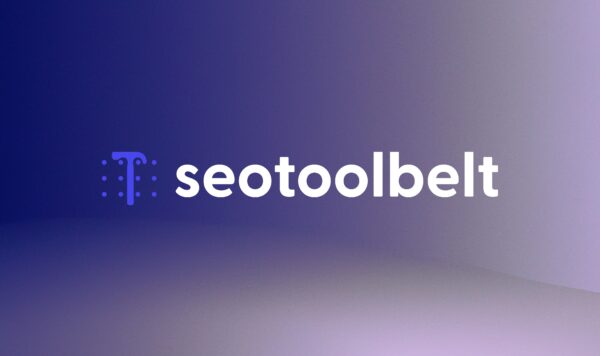 Created by an industry expert
Created with ♥️ by Sam Underwood.
SEO Toolbelt is a side-project of Ecommerce SEO consultant Sam Underwood.
Being a daily user of many different SEO tools, SEO Toolbelt is a natural addition to the different web projects he works on.