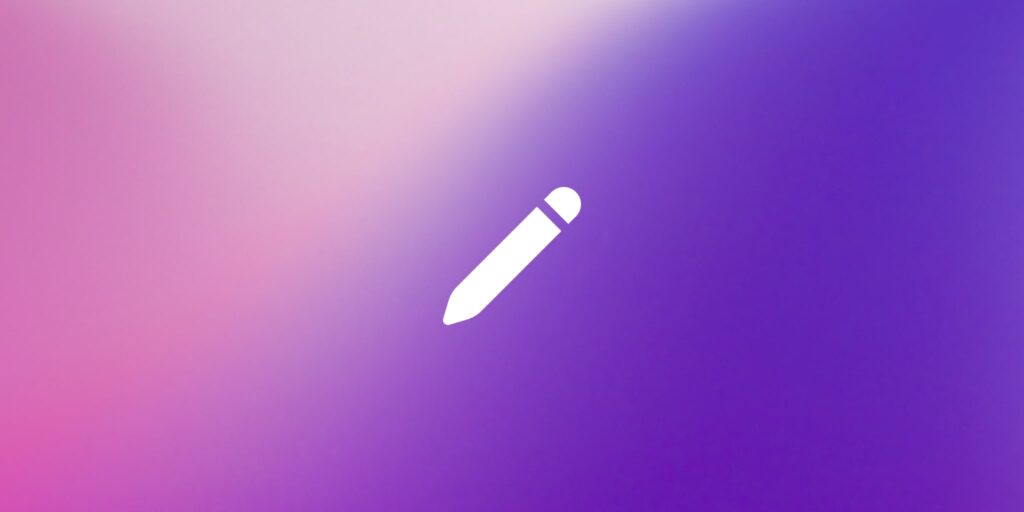 The best
SEO content writing tools
March 1, 2023

15 minutes

Sam Underwood
The power that content has on SEO performance should not be underestimated. It's critiqued by search engines to determine your position on the SERP, so it's key that you get it right.
It's not only for search engines. When someone lands on your site, capturing the audience's attention can keep them reading page after page. Content that is lacking or irrelevant can cause them to bounce right off.
In this article, we're bringing you the best SEO content writing tools to improve your content.
Why use an SEO content writing tool?
Search engines seek unique and compelling content. Even the best writers struggle to achieve these goals without the help of tools to aid their research.
Benefits of using an SEO content writing tool include:
Better topic coverage
SEO content tools suggest topics to cover related to what you're writing, helping to ensure you've answered all potential questions a user might have around that topic.
Covering questions that real people commonly search for makes for more helpful content with a better chance of performing well.
While you can access this information on the SERP using People Also Asked, SEO content tools provide it under one roof, so you don't have to leave the page while creating content.
Improved writing and readability
Grammatical errors are easy to make, and when you're so used to reading your own writing, they can be hard to spot. Before publishing content, it's best to run it through even a basic content tool to fix any spelling and grammar errors.
Many content tools also have a feature that will re-write segments of content to make them more succinct and easier to read.
Ensuring that content is both error-free and easy to read makes it better quality and more trustworthy.
AI writing to speed things up
Using AI is an efficient way to generate content. All you need to do is provide some context, and AI will do the rest. The key thing with AI-generated content is to ensure it remains helpful.
We recommend reviewing and editing the AI-generated content because errors still occur and need fixing before setting the content live.
Worthy mentions
While the five content tools above are our favorites, we could go on and on if we weren't trying to keep our list concise.
Here are two more SEO content tools worth mentioning that would work well with another content tool.
Chat GPT
ChatGPT is a language model developed by OpenAI. It's a super smart tool that can help with content creation in numerous ways. It can save time, increase productivity, and provide valuable insights and recommendations.
This tool can be used to generate blog posts, social media updates, and marketing copy. It can also be used to answer common customer questions, provide customer service, and offer personalized recommendations. Additionally, ChatGPT can assist with language translation, summarizing lengthy text, and identifying relevant information from a large dataset.
Elephas
Elephas is an AI-powered writing assistant designed for Mac users. It offers a range of content creation capabilities, such as crafting articles, emails, and headlines. It can also improve grammar and provides helpful suggestions.
Using Elephas can save time, increase productivity, and provide valuable recommendations. Plus, Elephas respects your privacy by not storing your data on their servers.
How we reviewed
Our review system for choosing the best content writing tools is based on the following points:
Question discovery
Competitor analysis

Competitor heading structure
Competitor questions answered

Topic analysis
Integrations (for easy publishing)
Editor experience
AI features
Grammar/spelling
Why trust us
Our team of experts has thoroughly researched and tested each of these tools to ensure that they meet our high standards for quality and effectiveness. We have also taken into consideration the needs of different users, from those just starting out to established businesses looking to improve their content.
To provide you with the best possible recommendations, we have focused on a range of features, such as question discovery, competitor analysis, topic analysis, editor experience, and AI features.
The team involved to make these reviews are all SEOs themselves, and use these types of tools daily.
Summary
Even the most confident SEO writers can benefit from using an SEO content writing tool. It's difficult to capture everything required to get your content to perform as best it can on the SERP.
SEO content tools not only ensure that your content is readable and grammatically correct, but they also help with generating content ideas and ensuring that you cover an entire topic.
---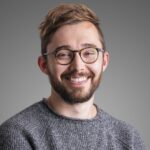 Sam Underwood
Sam is an international Ecommerce SEO Consultant with experience implementing enterprise-level SEO strategies.
More SEO content writing tools
Not quite found what you're looking for in our SEO content writing tools guide? Here are more tools for you to consider.
Paid

Copy.ai is an AI-powered writing tool that helps users generate high-quality and engaging content for various platforms and purposes.

Copy.ai

AI SEO tools, Content writing

Paid

Use Surfer to quickly generate content plans for any domain. Write high-quality, SEO-friendly content to imporve your organic traffic.

Surfer SEO

Content writing, AI SEO tools, Content briefing, Keyword research, Site Auditing

Paid

Elevate your copy quickly with with Jasper AI's capabilities, saving you time and improving quality.

Jasper AI

Content writing, AI SEO tools

Free

A versatile tool that offers templates, Cruise Mode for easy long-form content, SEO tools, Cluster Builder, and authority building.

Scalenut

AI SEO tools, Content briefing, Content writing

Paid

An AI-based writing tool that generates content for blogs, articles, and social media, offering a personalized writing experience.

NeuronWriter

AI SEO tools, Content writing

Paid

Use Frase's AI tools to create optimised content that will generate more traffic and increase conversion rates.

Frase

AI SEO tools, Content briefing, Content writing

Paid

Using AI and machine learning, Marketmuse is the tool to use to perfect your content strategy.

MarketMuse

Content writing, AI SEO tools, Content briefing

Paid

Businesses and non-professional writers can benefit from AI content generators. These generators offer a wide array of tools for automated content creation. These tools range from slogans for branding to email templates and blog content.

Botowski

Content writing

Free

Add your metadata, analyse your content and preview your search snippet in the Sanity Studio.

SEO Pane for Sanity

Content writing

Paid

Entity-based SEO Platform, to help you rank higher & stay ranked longer.​

InLinks

Content briefing, Content writing, Structured Data

Free

Show, browse and audit (for accessibility and SEO) the headings structure.

HeadingsMap

Browser extensions, Content writing

Paid

Grammarly is a writing assistant that uses AI to check for grammar, spelling, punctuation, and style errors in your writing.

Grammarly

Content writing, AI SEO tools, Plagiarism checker

Chrome

Firefox

Mac

Safari

Web Application

Windows

Paid

LanguageTool is a free online grammar checker that can detect errors in spelling, grammar, punctuation, and style in multiple languages.

LanguageTool

Content writing

Chrome

Firefox

Mac

Safari

Web Application

Windows

Paid

Use this tool to generate high-quality content for various use cases, such as blogs, emails, and social media.

Rytr

Content briefing, AI SEO tools, Content writing

Paid

Write SEO-friendly, original content for blogs, ads, emails, and websites faster, without plagiarism, using Writesonic.

Writesonic

AI SEO tools, Content writing

Paid

All-in-one solution for high-performing content creation and traffic generation.

Dashword

Content briefing, Content writing

Paid

Transform your marketing with AI. Generate and optimize engaging text for websites, social media, email, and ads effortlessly.

Anyword

AI SEO tools, Content briefing, Content writing

Paid

Boost content performance on Google with a robust toolkit, enabling SEOs and content teams to create, optimize, and maintain high-performing content swiftly and accurately.

Page Optimizer Pro

AI SEO tools, Content briefing, Content writing

Browser Application

Chrome

Paid

An AI-based content writing tool that generates high-quality, SEO-friendly articles in minutes, saving writers time and effort.

INK

AI SEO tools, Content writing, Keyword research

Paid

Get more traffic, improve your website's usability, and increase your conversion rates with the Ryte Suite: the leading all-in-one platform for Website Quality Assurance and SEO.

Ryte

All-in-one, Content writing, Log File Analysis, SEO crawler, Site speed, Split Testing

Paid

Clearscope is an AI tool that helps your content work harder, and drive more traffic with little extra leg work.

Clearscope

Content writing

Paid

YourTextGuru gathers data for creating optimised content for your website's SEO.

Yourtext Guru

Content briefing, Content writing

Paid

Use this tool to optimise your content, helping you to rank higher on the SERP.

TextOptimizer

Browser extensions, Content writing

Free

Keyword Surfer is a 100% free chrome extension. Search volume checker for related keywords, similar keywords, visibility and backlinks correlation chart!

Keyword Surfer

Browser extensions, Content briefing, Content writing, Keyword research

Conductor

All-in-one, Content briefing, Content writing, Keyword research, Rank tracking, Reporting, SEO crawler