The best
SEO reporting tools
Easily track and analyze your SEO performance with our top-rated reporting tools

Date published:
March 28, 2021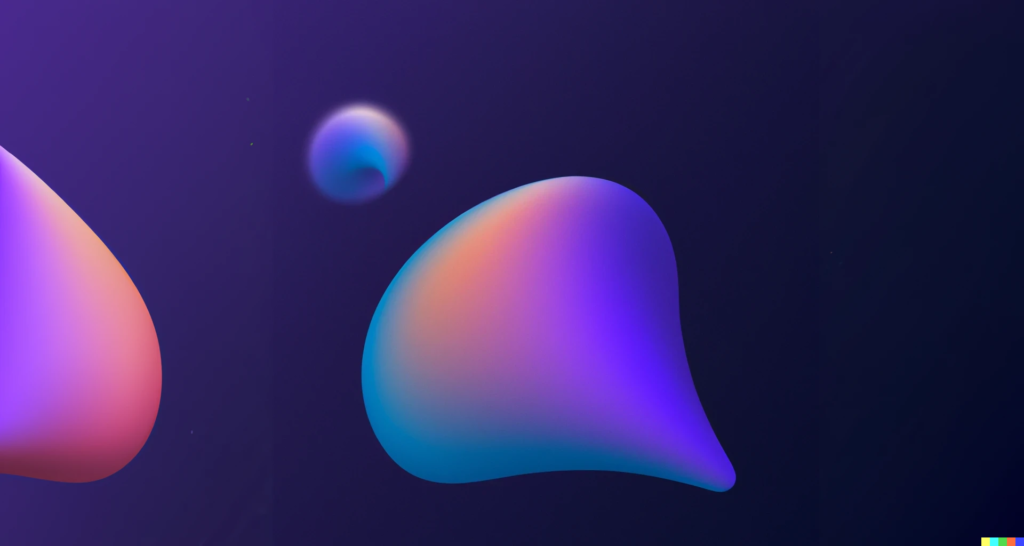 SEO reporting tools can help you prove your success, monitor your campaigns, and identify key metrics of your website. They also give you an insight into various aspects of your site, such as:
Rankings.
Backlinks.
Competitors.
Audience.
Content performance.
This article examines SEO reporting tools. It evaluates their strengths to help you make informed decisions about investing in them.
Worthy mentions
We have two more tools worth mentioning for their SEO reporting capabilities. 
Why use an SEO reporting tool?
SEO reporting tools help you understand your business performance and demonstrate your value to clients. In addition, these reports help you show progress towards achieving your key performance indicators (KPIs).
As you probably know, enviable organic SEO results don't appear overnight. Without reports, you can't justify your effort as clients would have no reliable way of knowing what progress you've made so far on their projects.
Of course, you can pull together the data yourself. But an SEO reporting tool saves you time and money.
Most SEO reporting tools use the power of technology to build and deliver reports on time and improve reporting accuracy. These technologies include these:
Automation
Drag-and-drop builders
Connectors
Visualization tools
Task managers
You can set up most of these reports once and only attend to them when you need to make changes.
How we reviewed
To choose the best SEO reporting tools out there, we looked at:
Integrations: You'll need data from multiple sources to provide accurate reporting.
Customizability: SEO reporting tools must adapt to a wide range of users' needs so that these users can customize reports to their heart's content.
White labeling: Reporting tools must reinforce your brand or client's brand with appropriate color, logo, and design compatibilities.
Pricing: SEO reporting tools must justify their prices and accommodate many users.
User login limits: Accounts allows multiple users access or accounts.
Design/UX: Poor UX frustrates users. So we only included tools that support easy reports building and a pleasant report user experience.
Support: We included tools that provide quality customer support resources and contact options.
Summary
Choose your SEO reporting tool based on your most essential needs. Your purpose of use should guide your decision. If you're an agency, you want to favor the best overall—SEMrush—or use  AgencyAnalytics. If rank tracking influences your work the most, AWR might be the best fit. If dashboarding is a big deal, you might want to use Data Studio or Supermetrics.
---
Sam Underwood
Sam is an international Ecommerce SEO Consultant with experience implementing enterprise-level SEO strategies.
More SEO reporting tools
Not quite found what you're looking for in our SEO reporting tools guide? Here are more tools for you to consider.
Paid

An all-in-one SEO tools that can help you with backlink analysis, keyword research, site auditing and more.

Ahrefs

All-in-one, Backlink Analysis, Competitor analysis, Keyword research, Rank tracking, Site Auditing

Paid

Supermetrics is the go to tool for reporting, analytics and storage across all platforms, including easy to read dashboards for both marketers and non-marketers.

Supermetrics

Reporting, SEO Data

Data Studio

Excel

Google Sheets

Web

Paid

Smart and powerful tool for ✓ Backlinks Analysis ✓ Rank Tracking ✓ Keyword Research ✓ Competitor Analysis ✓ Site Audit.

Serpstat

All-in-one, Backlink Analysis, Competitor analysis, Keyword research, Rank tracking, SEO crawler, Site Auditing

Paid

Mangools is a bundle of 5 simple but powerful SEO tools made for an effective SEO workflow. Loved by beginners, trusted by professionals. Try it for free!

Mangools

All-in-one, Backlink Analysis, Competitor analysis, Keyword research, Rank tracking

Paid

Use this data mining tool to uncover keyword search volume, keyword suggestions, product analysis, and much more.

Marketing Miner

Keyword research, Position checker, SEO Data

Paid

AccuRanker is the world's fastest rank tracker - A must-have tool if you want to grow your organic traffic, and leave your competitors in the dust.

Accuranker

Rank tracking, Competitor analysis

Free

Data Studio turns your data into informative reports and dashboards that are easy to read, easy to share and fully customisable. Sign up for free.

Google Data Studio

Reporting

Paid

Simple and privacy-friendly Google Analytics alternative

Plausible Analytics

Web Analytics

Free

Understand how your site is performing in search, as well as identifying any issues that need fixing using Google Search Console. From monitoring, maintaining, to reporting, this tool does it all.

Google Search Console

Site Auditing, Web Analytics

Paid

A privacy-first, cookie-free & GDPR compliant web analytics alternative to Google Analytics.

Fathom Analytics

Web Analytics

Paid

Permanently stores your Google Search Console (GSC) data and provides unique data insights you wouldn't receive within the standard Google-built tool.

Big Metrics

Reporting, Web Analytics

Paid

Use this all-in-on tool to find keywords, track website ranking, analyze SERPs and audit your website using RankTracker's vast amount of data.

RankTracker

Rank tracking, Competitor analysis

Paid

Automatically discover missed SEO opportunities. Nightwatch's accurate data and reports help you get buy-in, justify bigger budgets, and land more clients. Monitor your keyword rankings, backlinks and audit your website with confidence. Welcome to Nightwatch.

Nightwatch

Rank tracking, Competitor analysis

Paid

This tool runs split tests to see what aspects of SEO will work before taking the steps to implement them.

SEOTesting

Split Testing

Paid

A tool for enterprise websites. Botify detects content that would otherwise be missed on enterprise websites, revealing hidden opportunities.

Botify

Log File Analysis, Reporting, SEO crawler

Free

Real-time Cross-Engine SERPs Checker

SHERPA Inspector

Position checker

Paid

An all in one tool for competitor research, keyword tracking, auditing websites and monitoring backlinks.

SE Ranking

Rank tracking

Paid

Create forecasts quickly in Google sheets using machine learning algorithms and the addition of your own knowledge.

Forecast Forge

Forecasting

Paid

Pro Rank Tracker is a complete SEO Rank Tracking & Reporting tool that keeps you updated with ranking changes across your website and video.

Pro Rank Tracker

Rank tracking, Competitor analysis

Paid

Advanced Web Ranking provides fresh daily, weekly or on demand geo-located rankings. Tailored for agencies and in-house SEOs. Try it free for 30 days!

Advanced Web Ranking

Competitor analysis, Rank tracking

Free

Glimpse's Google Trends Chrome Extension makes the default experience 100x more powerful by adding enriched data and insights.

Google Trends Supercharged

Browser extensions, Reporting

Free

This tool easily identifies ghost spam, domains that are added by spam bots, and blocks them.

Analytics debugger

Analytics debugger

Paid

Get more traffic, improve your website's usability, and increase your conversion rates with the Ryte Suite: the leading all-in-one platform for Website Quality Assurance and SEO.

Ryte

All-in-one, Content writing, Log File Analysis, SEO crawler, Site speed, Split Testing

Free

Search Analytics for Sheets enables you to create automatic backups from Google Search Console into Google Sheets,

Search Analytics for Sheets

Reporting

Paid

Use this tool to track where you rank on the SERP. Receive automatic daily updates so you're always in the know of your SERP position.

WhatsMySerp

Competitor analysis, Rank tracking

Paid

Get valuable customer insights to make smarter decisions and act faster based on how customers use your product or website with Mixpanel. Try it free.

MixPanel

Web Analytics

Paid

This tool is designed to help agencies create automated reports to share with clients.

AgencyAnalytics

Rank tracking, Reporting, SEO crawler

Paid

Simple Analytics doesn't use cookie banners, GDPR, CCPA, or PECR. So get the analytics you need in a clean way, without annoying your users.

Simple Analytics

Web Analytics

Free

Use RankSense to execute SEO recommendations efficiently and see the results within weeks, not months.

RankSense

Site Auditing, Split Testing

Paid

The SISTRIX Toolbox is the premier tool used by SEO professionals. Data you love, from people you trust.

Sistrix

All-in-one, Backlink Analysis, Competitor analysis, Keyword research, Rank tracking, SEO crawler

Paid

Use this tool to track your top keywords and receive daily updates on their positions on the SERP.

Wincher

Competitor analysis, Rank tracking

Paid

Save time by using Raven Tools to create reports for SEO, Social, and PPC for your clients.

Raven Tools

All-in-one, Keyword research, Rank tracking, Reporting, SEO crawler

Paid

Use this tool to track changes to the SERP and how your site is performing on it over time.

SERP Robot

Competitor analysis, Rank tracking

Paid

Use Searchmetrics to make informed search and content decisions, using their vast supply of data and analytics.

Searchmetrics

All-in-one, Competitor analysis, Keyword research, Rank tracking, Site Auditing

Free

An extension for Mozilla Firefox, showing you how changes that occur on the SERP.

SERPTrends SEO Extension

Browser extensions, Position checker

Paid

Match your traffic's keywords with the sessions in Google Analytics. The Keyword Hero gets rid of (not provided). See what your users googled to get to you.

Keyword Hero

Web Analytics

Free

Use SEO Search Simulator to search queries from any location on Google, without the use of a vpn.

SEO Search Simulator

Browser extensions, Position checker

Paid

Don't damage your reputation with Google Analytics. Matomo is the ethical alternative where you won't make privacy sacrifices or compromise your site.

Matomo Analytics

Web Analytics

Paid

SERP tracking and analytics for SEO experts, STAT helps you stay competitive and agile with fresh insights.

STAT

Competitor analysis, Rank tracking

Free

Use this Google Chrome extension to asses your tags, using automatic audits and monitoring.

ObservePoint Tag Debugger

Analytics debugger, Browser extensions

Paid

The cognitiveSEO tool provides a unique analysis process that delivers Unparalleled Backlink Analysis, Content Audit and Rank Tracking for Every Site.

CognitiveSEO

All-in-one, Backlink Analysis, Competitor analysis, Rank tracking, SEO crawler

Free

Use this tool to change your location if you want to see different SERP results that aren't targeting your current location.

Google Location Changer

Local SEO, Position checker

Paid

Get all-in-one pack of SEO software - download the free edition of SEO PowerSuite. Powerful SEO tools and free SEO advice - get on the way to top 10 rankings for your site on Google and other search engines!

Link Assistant

All-in-one, Competitor analysis, Link auditing, Link building tools, Rank tracking, Site Auditing

Paid

Heap is a smarter way to do Product Analytics, giving PMs autocaptured, actionable customer data for true product innovation.

Heap

Web Analytics

Paid

Nozzle is a full serp monitoring tool that lets you track unlimited competitors, no questions asked.

Nozzle

Competitor analysis, Rank tracking

Paid

SEO solutions for agencies to help save them time and focus on what matters.

SEOMonitor

Competitor analysis, Rank tracking, Reporting

Paid

See Google Algorithm Updates and Global Holidays in your Google Analytics reports with this Chrome Extension. 100% free.

Enhanced Google Analytics Annotations

Reporting

Free

Check localized Google results with our FREE local search results tool. Search from any city, or zipcode to see what's ranking near you.

Local Search Results Checker

Local SEO, Position checker